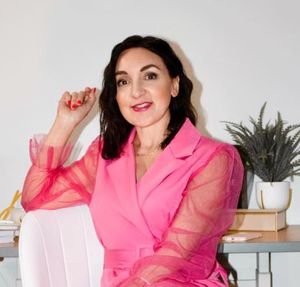 Sarah Connors, Regional Director for Canada
Sarah Connors is Regional Director and Certified TESOL Instructor for the Ottawa Area. Sarah has been a TESOL Certified Instructor since 2020 leading students both in an in-person classroom and online through their own TESOL experience and teaching journey. Her approach is a sincere and personal one, that is engaging and supportive, she wants you to succeed! You will feel empowered throughout this course.
In addition to this, Sarah is a multi-passionate and successful entrepreneur. She started a Wedding & Event Planning business in 2011, and brought it online in 2019 with clients across Canada and the United States. In February of 2020 she transitioned her online focus to Mindset & Business Coaching for Women, and quickly scaled her business during the pandemic by leading other women to find their true passion and the confidence to start their own businesses. She offers programs and private coaching to organize, plan and scale your business.
Sarah has a Bachelor of Arts in History from Nipsssing University (2006), she has the widely recognized and respected Certified Fund Raising Executive credential from CFRE International (2018), and she is a Certified Wedding Coordinator through the Wedding Planners Institute of Canada (2010).
Sarah lives in the Ottawa Valley with her husband, Andrew, and their adopted cat, Clover. For fun she loves to travel, soak up the sun on the beach, travel to wineries, and spend time with family. She enjoys being creative, sipping wine, and meditating.
Whether Sarah is instructing the TESOL course or coaching in business, her focus is on helping you develop your leadership skills and self-esteem. She would love the opportunity to guide you on your journey to become the teacher you're meant to be!